Explore
Ahoy amusement centre!
Play structure
Climb aboard our 984 sq. ft. ship for children 3 years and older. It consists of a series of colorful tunnels, slides, climbing wall with ball pool, obstacle courses, ramps and stairs. This open play area will inspire children to think, interact, explore all while having fun! This designated area is aimed towards a toddlers' developmental level and motor skills.
To encourage the active participation of parents, this playground is also accessible to adults.
The 0-3 years old toddler play area is fenced to ensure the children's safety. It consists of cushions, ramps, a small ball pool and a double slide.
In this area, children can relax near the submarine while playing interactive games. More than, twenty-five non-competitive video games will be available!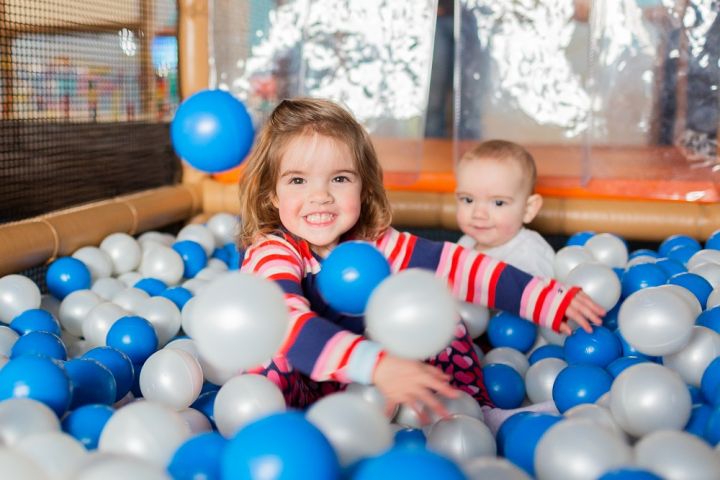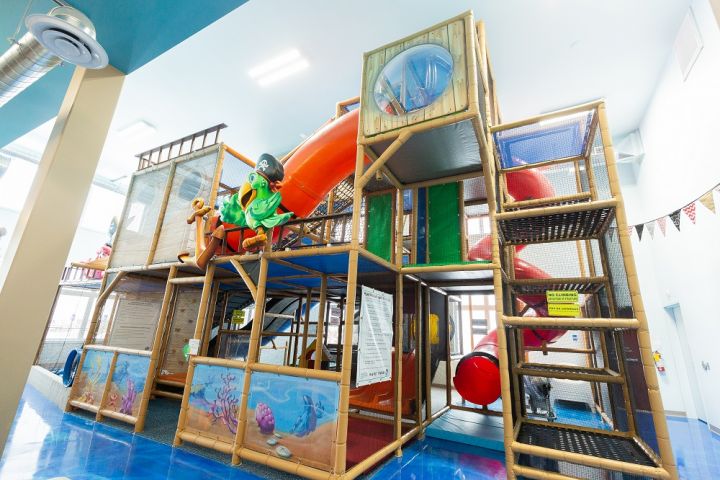 Security
For security reasons, children must be accompanied by an adult in order to be admitted into the FEC. Adults are not allowed to enter without children. In addition, each person admitted to the playground will receive a coded bracelet that identifies them to the rest of their group..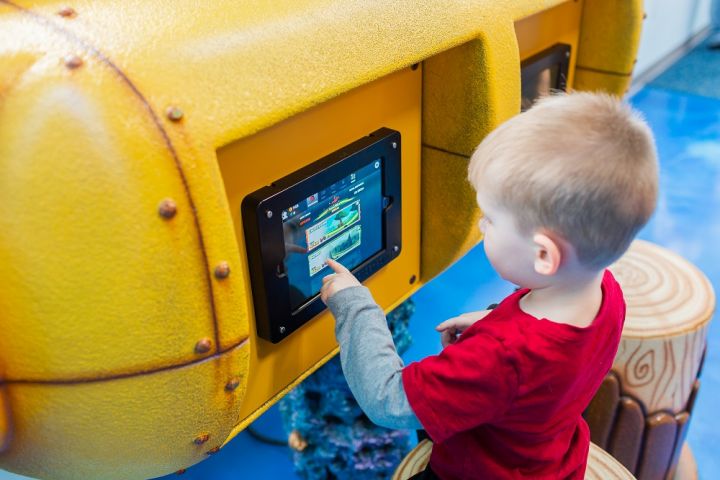 Paradise for parents
Enjoy some time to yourself by taking advantage of our armchairs to relax, enjoy the Free WiFi and sip on a delicious coffee from our Bistro Snack Bar all while watching your children have fun.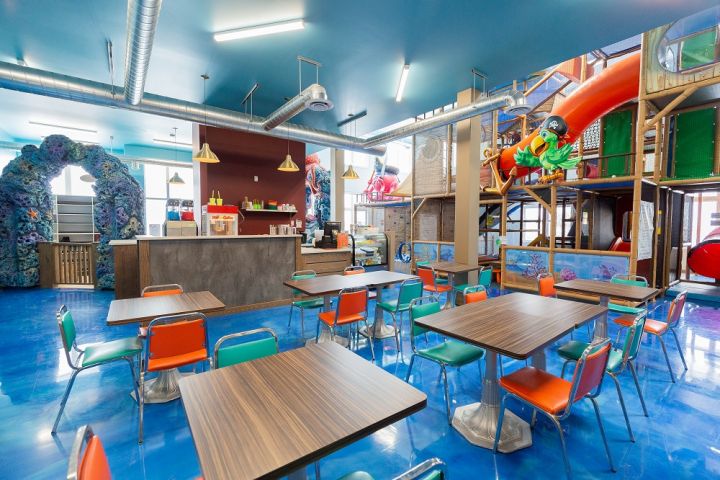 AHOY! AFTERHOURS - THE ESCAPE ADVENTURES
Study the ship & artifacts, dispatch your team on every deck, talk with sealife creatures, and more!
Who said AHOY! is only for young kids ? Thursday to Sunday evenings, AHOY! transforms into fun interactive adventures escape games in which adults have to use elements around the ship to solve a series of puzzles, find clues, and find the treasures within a set limit of time.
Bistro
Outdoor food is not allowed. Our bistro-style snack bar menu offers choices for all tastes and includes many kid-friendly favorites! Treat yourself to a delicious croque-monsieur or a bistro box. All the kids will crave our Pirate and Mermaid slushies. Our Bistro allows you to enjoy a delicious, nutritious meal without the stress and worry of preparation.